Friday Five Interview – Andrea Mullins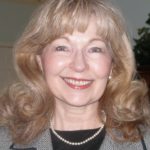 In 2005, I had this crazy idea for a devotional book for teens, based on the lives of teens in the Bible. I was an unknown writer, with only a very short list of published articles. At the time, I was volunteering to help my good friend Margaret McSweeney and her husband David, with their congressional campaign. Margaret is a writer herself. And while we were standing in line at a parade, she asked me if I had sent a proposal to Andrea Mullins of New Hope Publishers. I didn't know Andrea and I didn't know New Hope. Well, six months later, I had a voice message on my cell from Andrea. She was interested in  my book. After I picked myself up off the floor, I called her and since that time, New Hope has been my publisher. I'll be forever grateful for her taking a chance on me and helping to develop my writing talent.
I have found Andrea to be a wonderful friend, someone who is deeply passionate about sharing the gospel around the world. Andrea is the publisher/director of New Hope Publishers and the President of Worldcrafts. She is the author of several books herself and has a Doctor of Ministry Degree in Transformational Leadership from Bakke University. Andrea is a sought after speaker for women's ministry events.
1) As long as I've known you, Andrea, you've always had a passion for missions. Tell me how God birthed this in your heart and your soul?
I was in an airplane over Wyoming when I experienced God's call to missions. Almost audibly I heard God say, "I want you to join me in what I am doing in the world." Until that moment, I had no idea how little I understood about God's love for the world. When I arrived home I couldn't wait to learn more about God's work in the world, including my own community. I am convinced that missions isn't optional for any believer. Acts 1:8 commands all believers to missional living in their communities and around the world.
2) New Hope Publishers is part of the Woman's Missionary Union®. Now I grew up Independent Baptist, but my wife is a longtime Southern Baptist. WMU is a big part of SBC life. But for those maybe outside of those circles, can you explain the mission of WMU?
WMU® is an international missions organization that provides missions discipleship in the church for all ages. Missions discipleship includes learning about missions, praying for missions, and doing missions. WMU involves believers in missions through many volunteer opportunities and ministries such as Christian Women's Job CorpsSM, Christian Men's Job CorpsSM, International InitiativesSM, Volunteer ConnectionSM, Pure Water Pure LoveSM, and WorldCraftsSM. New Hope Publishers was formed a few years ago to extend WMU's mission to challenge believers to a radical involvement in God's mission. Information about WMU can be found at http://www.wmu.com.
3) If someone asked Andrea Mullins what New Hope Publishers publish–what would you say? What makes New Hope books stand out in the evangelical marketplace? Our aim is that every book will meet readers where God is at work in their lives and take readers to where God is at work in His world.
We publish books that address real life needs and issues while at the same time expand a reader's worldview to see their lives within the context of God's plan. We are committed to a worldview that all of life is to be lived in obedience to Acts 1:8.
4) You have traveled extensively overseas, especially leading evangelistic teams at the Winter and Summer Olympics. Tell me how that has changed your worldview and what perspective has that brought to your work as a publisher?
Foremost, I believe God loves the world and His love is revealed in Jesus Christ. God's love in Christ is the common thread of all missions.  As a publisher I am committed to books that are true to the gospel message found in the Bible. The need for Truth is urgent as people have unlimited access to every imaginable kind of content. I pray that people will bump into God regardless of where they are looking for something to listen to or to read. The only way this can happen is for us to be committed to the Great Commission in every aspect of what we do as a publisher. Our books may be seen at http://www.newhopepublishers.com.
5) One of my favorite parts of New Hope Publishers and WMU is Worldcrafts. Last Christmas we bought each of our kids a Christmas ornament from Worldcrafts and took the time to explain this unique ministry. Can you explain this opportunity for Christians to help women in other parts of the world?
WorldCraftsSM is a fair trade non-profit company that imports handmade crafts made by impoverished people. Our vision is to provide dignity as we partner to build microenterprise businesses through which some of the poorest people in the world receive sustainable income and eternal hope. WorldCrafts is helping to free women, children, and families from prostitution, trafficking, and exploitation in places where these have been the only options for survival. The stories of our artisans and the beautiful products they make can be found on our website, http://www.worldcraftsvillage.com. While the numbers are changing all the time, we are currently in nearly 40 countries working with over 70 different artisan groups.