photo © 2010 Ralph Daily | more info (via: Wylio)
We're coming up on graduation day, that fateful day when you step across the aisle and enter into life. I'll never forget the day I nervously stumbled down the aisle, sweating profusely and wondering what I was going to say in my speech. I remember thinking, "Okay, I'm an adult now, I guess. Now what?"
Well one of my passions is to help young people answer the "Now what?" question in this phase of their life. So as parents and youth pastors and grandparents think about how to equip their kids for the next step of life, I've got a few resources: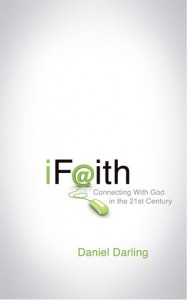 iFaith, Connecting to God in the 21st Century – Let's face it, most of us spend too much time engaged in technology, whether it's Facebook, Wii, TV, or your iPhone. How does the connected life help or hinder our connection with God. A great discipleship book for high-school and college age kids, drawing one some of the common metaphors of digital life to explain how God desires to be connected to us through Jesus.
Crash Course, Forming a Faith Foundation for Life – Athletes have playbooks, actor have thick scripts, and students have Cliff Notes. What if you had a playbook for your life after high-school? Crash Course is a 100-day devo that walks you through the five most important areas of life: doctrine, decisions, direction, devotion, and delight. It's a handy guide to help you stay true to what you believe and make difficult decisions in the heat of the moment. And the good news is you can do one a day in the summer and be ready for your first day of college.
Teen People of the Bible, Celebrity Profiles of Real Faith and Tragic Failure – I used to think the Bible was full of old people with gray beards. In other words, nobody young like me. Wrong. The Bible is chock full of the thrilling stories of guys and gals whom God used to turn the world upside down. And guess what? They had the same struggles you have. What's more, you'll discover God's radical plan for using you, while you are a teenager. You will love this interactive, easy-to-read, 100-day devotional with the teens of the Bible.
Free Stuff: I've also got some free downloads:
Tools for Making Good Decisions