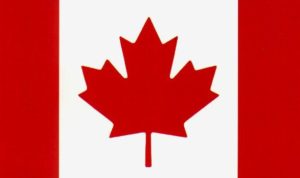 I'm sitting in the Buffalo airport, waiting to board a plane to Baltimore, where I will board a plane to Milwaukee, where I will drive back to the Chicago area where we live. It's been a wonderful, whirlwind couple of days. I had a few passport issues, but thankfully the border guards on both sides of the U.S. Canadian border were full of grace and allowed me passage.
The purpose for my trip was to appear on the longest running television show in Canada, 100 Huntley Street. This show has been on the air for over thirty years. When you walk into the wonderful studios in Burlington, Ontario (near Toronto), you're overwhelmed with the pictures of the many famous folks they have interviewed, including Billy Graham, Dr. Bill Bright, Josh McDowell, Chuck Colsen, and others. Crossroads Communications. The show is an interview format, airing live between 9-10 on both secular and Christian stations across North America. I was treated wonderfully, both by the behind-the-scenes producers and staff as well as the on-air talent, Jim Cantelon and Moira Brown.
Jim Cantelon did the interview with me and asked terrific questions about my iFaith. You could tell that he actually read the book, despite just getting back into Canada from Africa on Saturday. I also had the opportunity to visit with two blogging/pastor friends who live in the area. Darryl Dash is the pastor of Richview Baptist Church on the west side of Toronto. He was kind enough to meet me for dinner in Burlington. I knew Darryl from email correspondence and following his blog, but nothing beats face-to-face communication. We chatted about ministry, church life, theology, writing and a ton of other stuff. I was struck by his authenticity and pastor's heart and soul. Then after my interview on 100 Huntley Street, my friend, Aaron Armstrong picked me up at the airport and we had lunch. I've gotten to know Aaron via email and blogging this past year and have come to enjoy his friendship. We also connected at The Gospel Coalition conference in Chicago. Besides being a terrific blogger, Aaron works with Compassion International and is a leader at the Harvest Bible Church in London, Ontario. We had a great discussion on all kinds of topics.
Overall it was a successful trip to Canada and I'm looking forward to arriving home tonight. I've included the clips from my interview below: