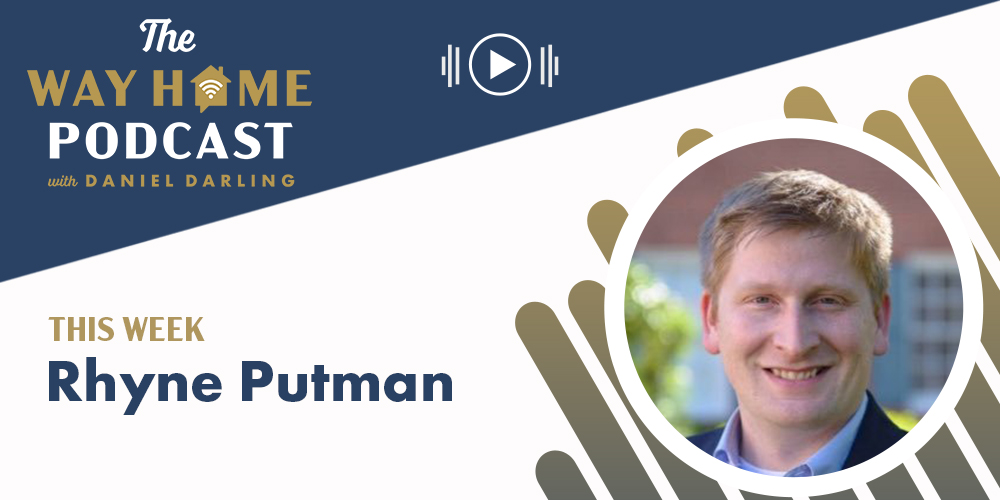 The Way Home: Rhyne Putman on the arguments Christians should and shouldn't be having online
What kinds of issues should Christians be debating and discussing? Is there a difference between biblical discernment and the kind of tabloid-style gotcha approach favored by some? Rhyne Putman, associate professor of theology at New Orleans Theological Seminary, joins me on The Way Home podcast to offer some helpful guidelines on discerning between core doctrines we should defend and secondary and tertiary matters we should hold more loosely. Putman also offers a way to have these debates in public in a civil way. His new book, When Doctrine Divides the People of God is available now.
Guest Biography: Rhyne R. Putman (PhD, New Orleans Baptist Theological Seminary) is an associate professor of theology and culture at New Orleans Baptist Theological Seminary, where he has served since 2010. He is the pastor of preaching and vision at First Baptist Church in Kenner, Louisiana, and has published multiple volumes and articles, such as The Method of Christian Theology and In Defense of Doctrine. Rhyne and his wife, Micah, currently reside in New Orleans together with their two children.