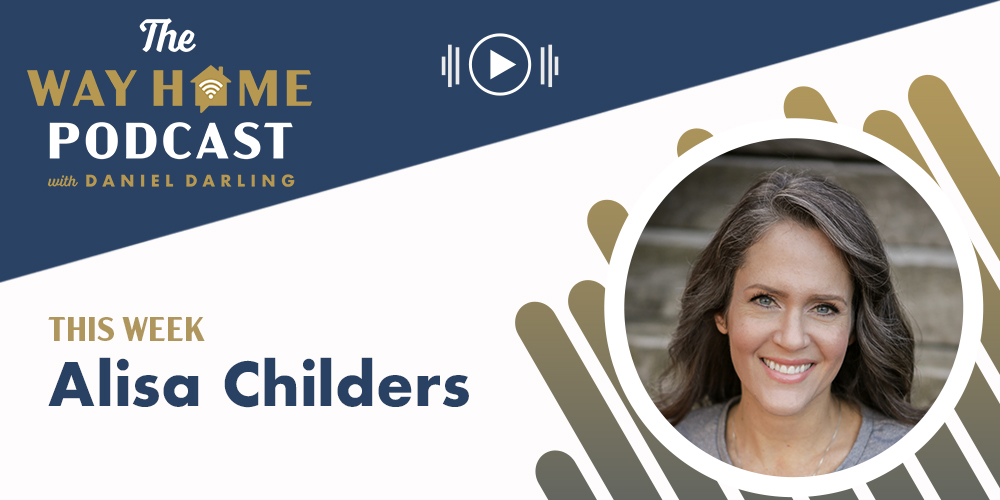 The Way Home: Alisa Childers on wrestling with your faith and finding answers
Alisa Childers joins me on The Way Home podcast to talk about her book, Another Gospel, and her story of wrestling with doubts about the central claims of Christianity and how she found answers that solidified her faith. She is courageous in taking on false teaching that some Christians are tempted to believe.
This episode of 
The Way Home Podcast 
is sponsored by Faithful Counseling. At Faithful Counseling, you'll find professional mental health counseling from a Biblical perspective. Visit
faithfulcounseling.com/wayhome
for a 10% discount off your first month.
Podcast: Play in new window | Download
Subscribe: Google Podcasts | RSS | Stitcher
Show Notes
Guest Biography: Alisa Childers is a wife, a mom, an author, a blogger, a speaker, and a worship leader. She was a member of the award-winning CCM recording group ZOEgirl. She is a popular speaker at apologetics and Christian worldview conferences, including reThink. She has been published at The Gospel Coalition, Crosswalk, the Stream, For Every Mom, Decision magazine, and The Christian Post. Her blog post "Girl, Wash Your Face? What Rachel Hollis Gets Right . . . and Wrong" received more than one million views.
Facebook: @alisachilders
Twitter: @alisachilders
Instagram: @alisachilders
Website: alisachilders.com
Book: "Another Gospel?: A Lifelong Christian Seeks Truth in Response to Progressive Christianity"
This episode of The Way Home podcast is sponsored by Faithful Counseling. Visit faithfulcounseling.com/wayhome for a 10% discount on your first month's membership.