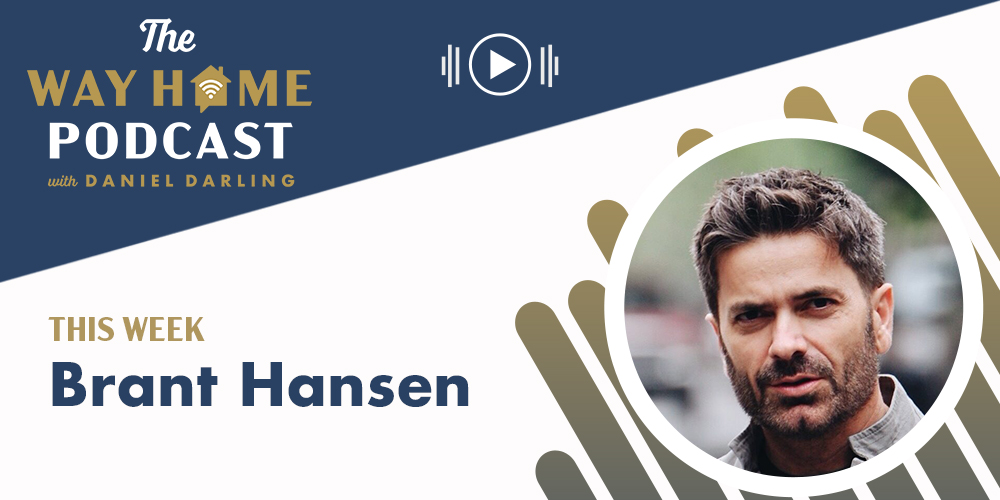 The Way Home: Brant Hansen on radio, words, and Asperger's
Brant Hansen joins me on The Way Home podcast to talk about his journey into radio, his life-long obsession with words, and his experiences with Asperger syndrome and how that interacts with his faith and what has made him an advocate for those who are on the autism spectrum.
This episode of 
The Way Home Podcast 
is sponsored by Faithful Counseling. At Faithful Counseling, you'll find professional mental health counseling from a Biblical perspective. Visit
faithfulcounseling.com/wayhome
for a 10% discount off your first month.
Podcast: Play in new window | Download
Subscribe: Google Podcasts | RSS | Stitcher
Show Notes
Guest Biography: Brant Hansen is an author, nationally syndicated radio host, and advocate for healing children with correctible disabilities through CURE International. He's won multiple "personality of the year" awards for his work on his offbeat and quirky radio show which airs on more than 200 stations. His podcast with his friend and radio producer Sherri Lynn, called "The Brant and Sherri Oddcast," has been downloaded millions of times. Brant has authored two books, Unoffendable and Blessed are the Misfits, and written for numerous major media outlets on topics as varied as public policy, culture, sports, Asperger's Syndrome and faith. He and his wife, Carolyn, have two grown children.
This episode of The Way Home podcast is sponsored by Faithful Counseling. Visit faithfulcounseling.com/wayhome for a 10% discount on your first month's membership.