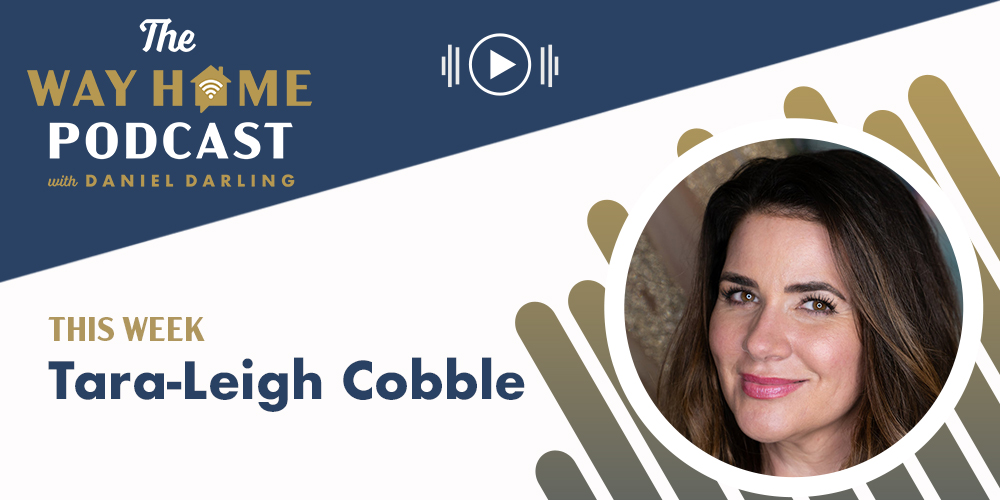 The Way Home: Tara-Leigh Cobble on reading the Bible and myths about our quiet time
Tara-Leigh Cobble joins me on The Way Home podcast to talk about why it's important to read the Bible, how she struggled (like all of us) to keep on track, what to do if you get off track on your Bible reading program, and some of the myths we have about our quiet time with the Lord. This is a fun conversation with Tara-Leigh Cobble, and I think you'll enjoy it!
This episode of 
The Way Home Podcast 
is sponsored by Faithful Counseling. At Faithful Counseling, you'll find professional mental health counseling from a Biblical perspective. Visit
faithfulcounseling.com/wayhome
for a 10% discount off your first month.
Podcast: Play in new window | Download
Subscribe: Google Podcasts | RSS | Stitcher
Show Notes
Guest Biography: Tara-Leigh Cobble's zeal for Biblical literacy led her to create and develop an international network of Bible studies called D-Group (Discipleship Group). Every week, over 250 men's and women's D-Groups meet weekly in homes and churches around the world to study Scripture. She also writes and hosts a daily radio show called "The God Shot" and a daily podcast called "The Bible Recap" designed to help listeners read and understand the Bible in a year. In just over a year, the podcast has been downloaded nearly 20 million times, and more than 20,000 churches around the world have joined their reading plan to know and love God better.