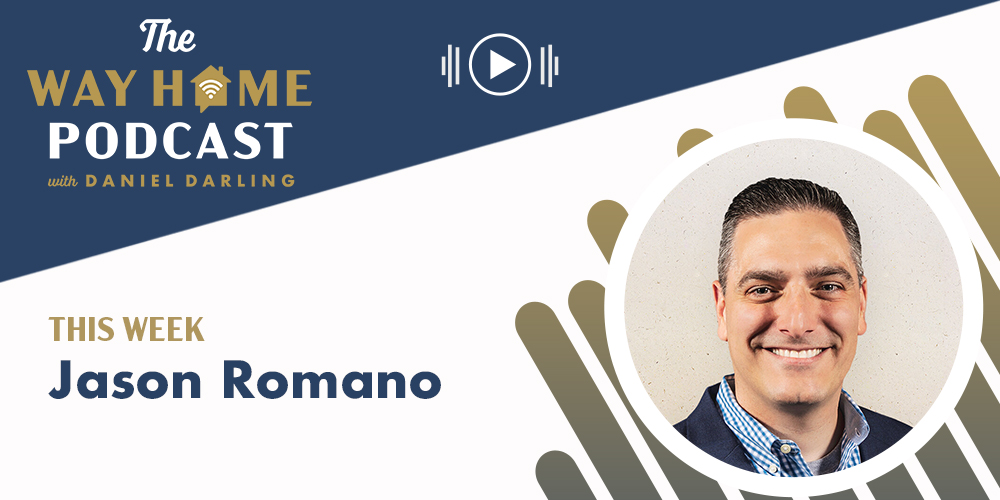 The Way Home: Jason Romano on blooming where you're planted
This week on The Way Home podcast Jason Romano joins me to talk about his latest book "The Uniform of Leadership: Lessons on True Success from My ESPN Life." Jason now works for Sports Spectrum, a ministry that connects sports and faith, but we spend time talking about what it looks like to be a faithful person working Monday through Friday in a place that's not explicitly Christian.
This episode of 
The Way Home Podcast 
is sponsored by Faithful Counseling. At Faithful Counseling, you'll find professional mental health counseling from a Biblical perspective. Visit
faithfulcounseling.com/wayhome
for a 10% discount off your first month.
Podcast: Play in new window | Download
Subscribe: Google Podcasts | RSS | Stitcher
Show Notes
Guest Biography: Jason is a speaker, author, media consultant and church leader with 20 years of professional broadcasting experience on the regional and network level. For 17 years, Jason was a Senior Manager and Producer at ESPN. He has created and produced content for shows such as SportsCenter, Monday Night Football, Mike and Mike in the Morning, Sunday NFL Countdown, College Gameday, MLB's All Star Game. Jason is now the host and producer of the Sports Spectrum podcast where he interviews athletes, coaches, and other personalities on the intersection of sports and faith. He is also a contributor to the Sports Spectrum magazine and contributes articles daily to SportsSpectrum.com.