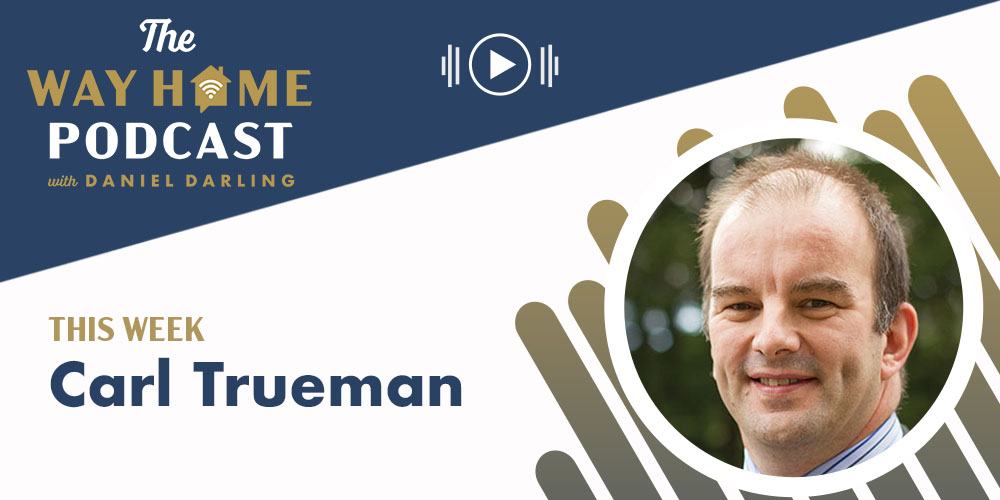 The Way Home: Dr. Carl Trueman on the modern self and the sexual revolution
This week on The Way Home podcast I am joined by Dr. Carl Trueman, Christian theologian and historian. In this episode, we talk about his book "The Rise and Triumph of the Modern Self." I think this is one of the most important books written in the past decade, as it helps us make sense of the moment we're in.
This episode of 
The Way Home Podcast 
is sponsored by Faithful Counseling. At Faithful Counseling, you'll find professional mental health counseling from a Biblical perspective. Visit
faithfulcounseling.com/wayhome
for a 10% discount off your first month.
Podcast: Play in new window | Download
Subscribe: Google Podcasts | RSS | Stitcher
Show Notes
Guest Biography: Carl R. Trueman (PhD, University of Aberdeen) is professor of biblical and religious studies at Grove City College. He is an esteemed church historian and previously served as the William E. Simon Fellow in Religion and Public Life at Princeton University. Trueman has authored or edited more than a dozen books, including The Creedal Imperative; Luther on the Christian Life; and Histories and Fallacies. Trueman is a member of The Orthodox Presbyterian Church.