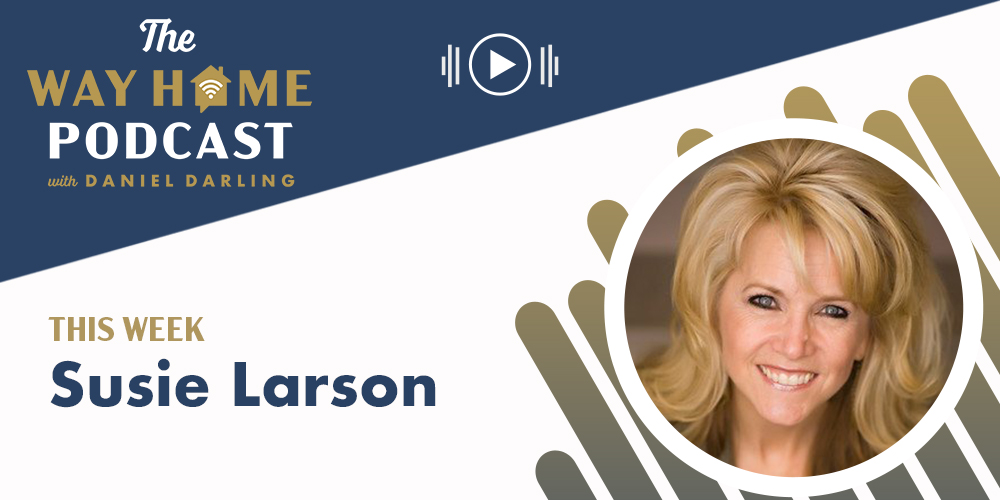 The Way Home: Susie Larson on everyday faithfulness
This week on The Way Home podcast I am joined by Susie Larson, Christian radio host and prolific author. Susie's latest book, "Prevail: 365 Days of Enduring Strength from God's Word" was released in September and is full of theologically rich words of encouragement and strength. On this episode, we talk about her walk with the Lord, enduring suffering, her career as a writer and radio host, and what she's learning during this season.
This episode of 
The Way Home Podcast 
is sponsored by Faithful Counseling. At Faithful Counseling, you'll find professional mental health counseling from a Biblical perspective. Visit
faithfulcounseling.com/wayhome
for a 10% discount off your first month.
Podcast: Play in new window | Download
Subscribe: Google Podcasts | RSS | Stitcher
Show Notes
Guest Biography: Susie Larson is a national speaker, talk radio host, and author of twelve books and many articles. Susie connects daily with her listeners on her two-hour live talk show, 'Live the Promise with Susie Larson' which airs mainly in the upper Midwest. Susie formerly co-hosted Focus on the Family's live talk show, 'Everyday Relationships with Dr. Greg Smalley.' Susie has been married to her dear husband Kevin since 1985. Susie's passion is to see people everywhere awakened to the value of their soul, the depth of God's love, and the height of their calling in Christ Jesus.