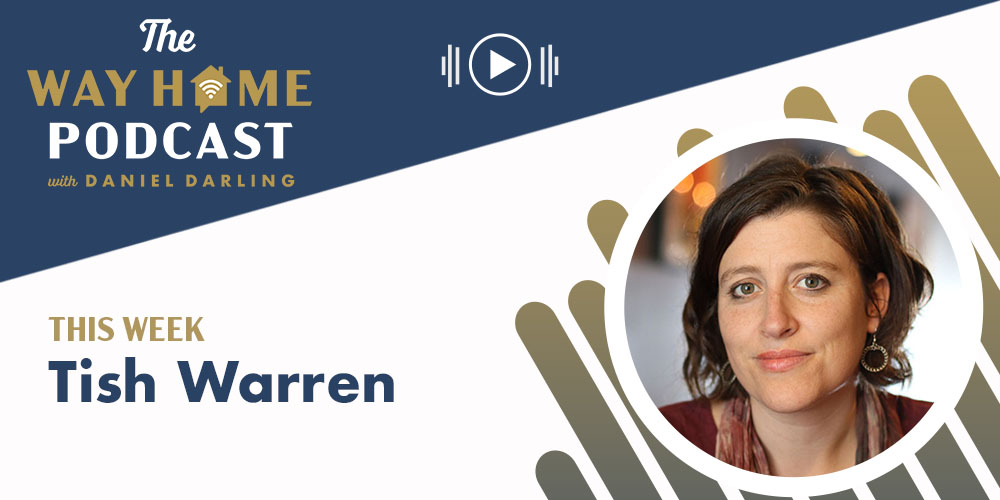 The Way Home: Tish Warren on the Rhythms of Lent
In this episode of the special edition of the Easter podcast, I am joined by Tish Warren, a gifted writer, Anglican priest, and very eloquent defender of Christian orthodoxy and the key doctrines of the Christian faith. She is the author of the book "Liturgy of the Ordinary" and her latest book "Prayer in the Night." She talks about the rhythms of Lent and teaches us some of the practices we can do and why it matters that we take time to think about the death and resurrection of Christ, not just on Easter when it sneaks up on us, but in the days and weeks leading up to this grand holiday.
This episode of 
The Way Home Podcast 
is sponsored by Faithful Counseling. At Faithful Counseling, you'll find professional mental health counseling from a Biblical perspective. Visit
faithfulcounseling.com/wayhome
for a 10% discount off your first month.
Podcast: Play in new window | Download
Subscribe: Google Podcasts | RSS | Stitcher
Show Notes
Guest Biography: Tish Harrison Warren is a priest in the Anglican Church in North America. After eight years with InterVarsity Graduate and Faculty Ministries at Vanderbilt and The University of Texas at Austin, she currently serves as Co-Associate Rector at Church of the Ascension in Pittsburgh, PA. She writes regularly for The Well, CT Women, and Christianity Today. Her work has also appeared in Comment Magazine, Christ and Pop Culture, Art House America, Anglicanpastor.com, and elsewhere. She is author of Liturgy of the Ordinary: Sacred Practices in Everyday Life (IVP). She is from Austin, TX, and now lives in Pittsburgh with her husband and two young daughters in a house chock full of books with no matching forks or matching socks anywhere to be found.