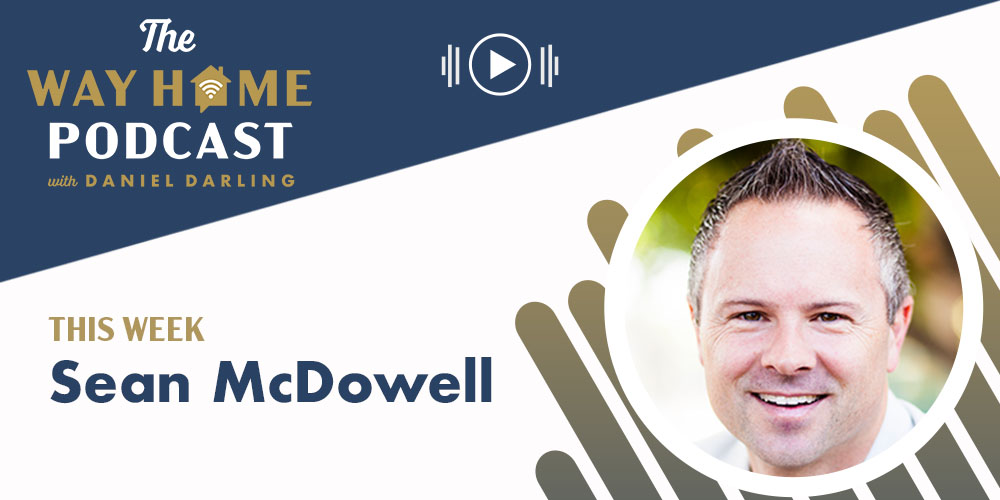 The Way Home: Sean McDowell on Evidences of the Resurrection
In this episode of the special Easter series in conjunction with my book "The Characters of Easter," I am joined by Sean McDowell, an apologist who faithfully shares evidences of the Christian faith. Sean has written persuasively about the evidences of the resurrection. Join us for this conversation as Sean talks about some of the evidences of the resurrection and what it's like to be a Christian in today's culture.
This episode of 
The Way Home Podcast 
is sponsored by Faithful Counseling. At Faithful Counseling, you'll find professional mental health counseling from a Biblical perspective. Visit
faithfulcounseling.com/wayhome
for a 10% discount off your first month.
Podcast: Play in new window | Download
Subscribe: Google Podcasts | RSS | Stitcher
Show Notes
Guest Biography: Sean McDowell, Ph.D. is an associate professor of Apologetics at Talbot School of Theology, Biola University. He graduated summa cum laude from from Talbot Theological Seminary with a double master's degree in philosophy and theology. He earned his PH.D. in Apologetics and Worldview Studies from Southern Baptist Theological Seminary. He is the author, co-author, or editor of over fifteen books including Evidence that Demands a Verdict, So the Next Generation Will Know, Ethix: Being Bold in a Whatever World, Understanding Intelligent Design, the Apologetics Study Bible for Students, Same-Sex Marriage: A Thoughtful Approach to God's Design for Marriage, and Is God Just a Human Invention?. Sean was named Educator of the Year for San Juan Capistrano in 2007-08. His apologetics training has received exemplary status from the Association of Christian Schools International. He is a regular guest on various radio and TV shows.