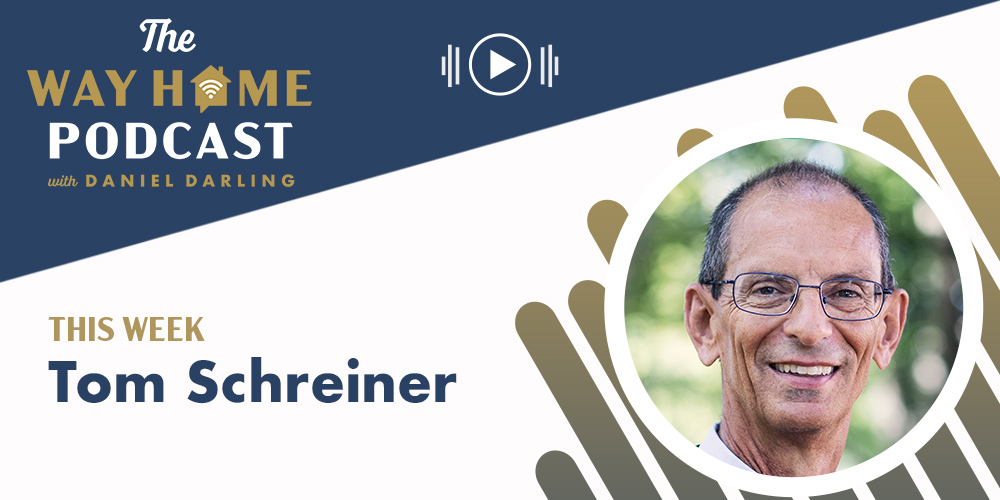 The Way Home: Tom Schreiner on the Apostle Paul and the Resurrection
In this episode of the special edition of the Easter podcast in conjunction with my book "The Characters of Easter," I am joined by Tom Schreiner, James Buchanan Harrison Professor of New Testament Interpreation and Professor of Biblical Theology at The Southern Baptist Theological Seminary and Dean of the School of Theology there. He talks about his conversion to Christianity, his calling to the life of scholarship and writing, and the resurrection and the apostle Paul. 
This episode of 
The Way Home Podcast 
is sponsored by Faithful Counseling. At Faithful Counseling, you'll find professional mental health counseling from a Biblical perspective. Visit
faithfulcounseling.com/wayhome
for a 10% discount off your first month.
Podcast: Play in new window | Download
Subscribe: Google Podcasts | RSS | Stitcher
Show Notes
Guest Biography: Thomas R. Schreiner holds an MDiv and ThM from Western Conservative Baptist Seminary and a PhD from Fuller Theological Seminary. He has published a number of articles and book reviews in scholarly journal. Schreiner joined the Southern faculty in 1997 after serving 11 years on the faculty at Bethel Theological Seminary. He also taught New Testament at Azusa Pacific University. Schreiner, a Pauline scholar, is the author or editor of several books including, Romans, in the Baker Exegetical Commentary Series on the New Testament; Interpreting the Pauline Epistles; The Law and Its Fulfillment: A Pauline Theology of Law; The Race Set Before Us: A Biblical Theology of Perseverance and Assurance; Still Sovereign: Contemporary Perspectives of Election, Foreknowledge, and Grace, co-edited with Bruce A. Ware; Women in the Church: A Fresh Analysis of I Timothy 2:9-15; Paul, Apostle of God's Glory in Christ: A Pauline Theology.