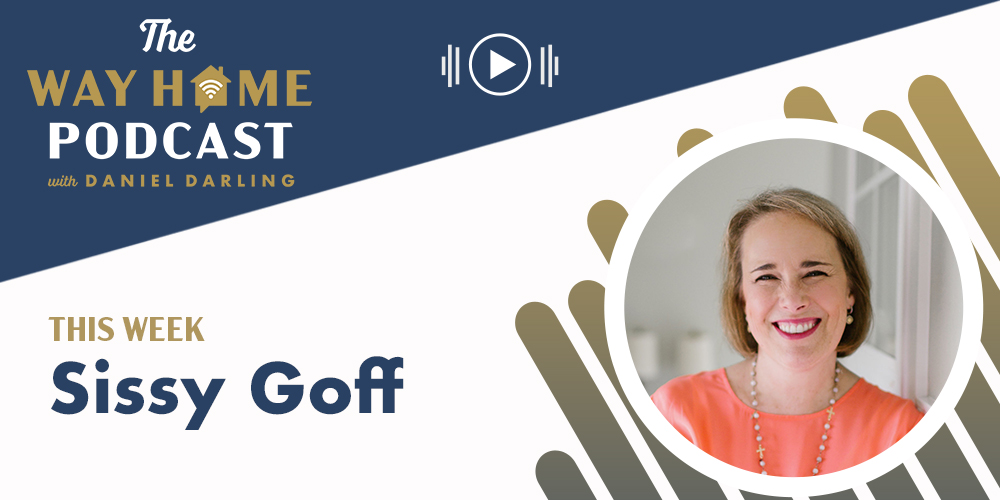 The Way Home: Sissy Goff on teens and mental health
In this episode of The Way Home podcast I am joined by Sissy Goff, a licensed Christian therapist who works specifically with young people and teens. She's written several books to help parents and teens navigate mental health issues and other challenges. She connects the physical and the spiritual, understanding that we are complicated beings. On this episode, Sissy helps parents know how to navigate and help their kids navigate some of the challenges that many teens are facing as a result of the COVID-19 pandemic and other events of the past year.
This episode of The Way Home Podcast is sponsored by CSB Commentary Series and The Compelled Podcast.
The CSB Commentary Series helps you understand each biblical book's theology, it's place in the broader narrative of Scripture, and it's importance for the church today. During the month of April, get 30% off the CSB Commentary Series at Lifeway.com.
Listen to The Compelled Podcast at compelledpodcast.com.
Podcast: Play in new window | Download
Subscribe: Google Podcasts | RSS | Stitcher
Show Notes
Guest Biography: Dr. Stephen J. Nichols is president of Reformation Bible College, chief academic officer for Ligonier Ministries, and a Ligonier Ministries teaching fellow. He holds a Ph.D. from Westminster Theological Seminary in Philadelphia. He is host of the podcasts 5 Minutes in Church History and Open Book. He is author of more than twenty books, including Beyond the 95 Theses, a Time for Confidence, and R.C. Sproul: A Life and coeditor of Crossway's Theologians on the Christian Life series.