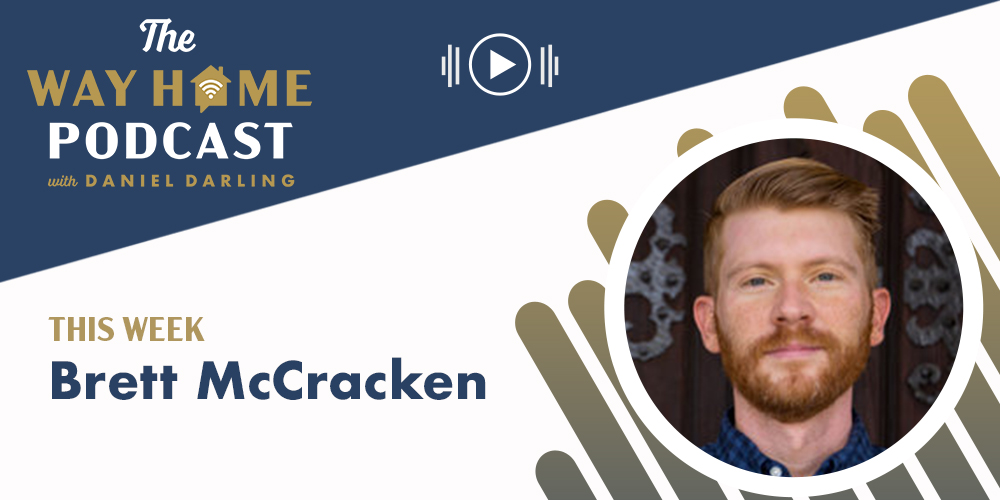 The Way Home: Brett McCracken on wisdom in a digital age
In this episode of The Way Home podcast I am joined by Brett McCracken, senior editor and director of communications at The Gospel Coalition. He is really discerning when it comes to understanding culture—whether it's art or movies or music. In this episode, we talk about his new book "The Wisdom Pyramid" and how we as Christians sort through the information we are inundated with today.
This episode of The Way Home Podcast is sponsored by the CSB Men of Character Bible.
In the CSB Men of Character Bible, renowned Bible teacher Dr. Gene Getz guides men through Scripture by exploring the lives of men of character found throughout the Bible. During the month of May, get 40% off the CSB Commentary Series at Lifeway.com.
Podcast: Play in new window | Download
Subscribe: Google Podcasts | RSS | Stitcher
Show Notes
Guest Biography: Brett McCracken is the author of The Wisdom Pyramid: Feeding Your Soul in a Post-Truth World (Crossway, 2021), Uncomfortable: The Awkward and Essential Challenge of Christian Community (Crossway, 2017), Hipster Christianity: When Church & Cool Collide (Baker, 2010), and Gray Matters: Navigating the Space Between Legalism & Liberty (Baker, 2013). He has written for The Wall Street Journal, The Washington Post, Huffington Post, CNN.com, Christianity Today, and many other publications. A graduate of Wheaton College and UCLA (M.A. in Cinema & Media Studies), Brett lives in Santa Ana, California with his wife Kira and two sons, Chet and Ira. He is an elder at Southlands Church Santa Ana.