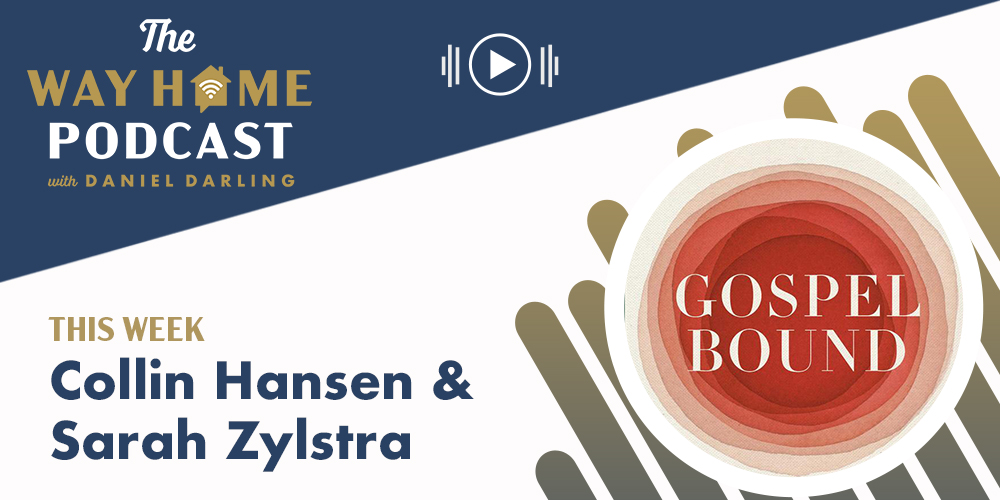 The Way Home: Collin Hansen and Sarah Eekhoff Zylstra on being Gospel Bound
In this episode of The Way Home podcast I am joined by Collin Hansen, Executive Editor at The Gospel Coalition, and his colleague Sara Eekhoff Zylstra, a journalist who now writes for The Gospel Coalition. I wanted to have them on to talk about their brand new book "Gospel Bound." We talk about the Christian's tendency to be cynical in this age, reading the news in a digital age, and more.
This episode of The Way Home Podcast is sponsored by the CSB Men of Character Bible.
In the CSB Men of Character Bible, renowned Bible teacher Dr. Gene Getz guides men through Scripture by exploring the lives of men of character found throughout the Bible. During the month of May, get 40% off the CSB Commentary Series at Lifeway.com.
Use promo code WAYHOME21 to register today for NRB 2021.
Podcast: Play in new window | Download
Subscribe: Google Podcasts | RSS | Stitcher
Show Notes
Collin Hansen Biography: Collin Hansen serves as vice president for content and editor in chief of The Gospel Coalition. He has written and contributed to many books, most recently Gospelbound: Living with Resolute Hope in an Anxious Age, and hosts the Gospelbound podcast. He earned an MDiv at Trinity Evangelical Divinity School and an undergraduate degree in journalism and history from Northwestern University. He edited Our Secular Age: Ten Years of Reading and Applying Charles Taylor and The New City Catechism Devotional, among other books. He and his wife belong to Redeemer Community Church in Birmingham, Alabama, and he serves on the advisory board of Beeson Divinity School.
Sarah Eekhoff Zylstra Biography: Sarah Eekhoff Zylstra is senior writer and faith-and-work editor for The Gospel Coalition. She is also the coauthor of Gospelbound: Living with Resolute Hope in an Anxious Age. Before that, she wrote for Christianity Today, homeschooled her children, freelanced for a local daily paper, and taught at Trinity Christian College. She earned a BA in English and communication from Dordt University and an MSJ from Medill School of Journalism at Northwestern University. She lives with her husband and two sons in the suburbs of Chicago, where they are active members of Orland Park Christian Reformed Church.