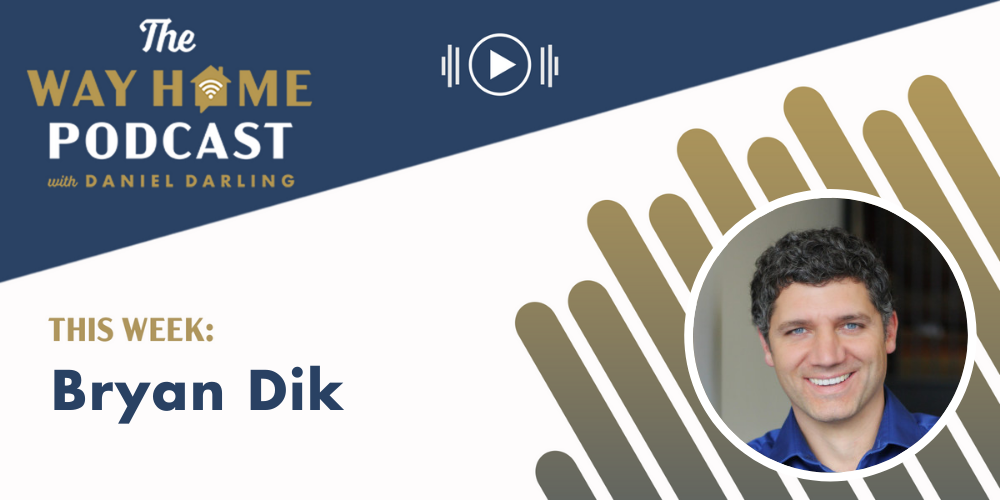 The Way Home: Bryan Dik on work and calling
Theologian Bryan Dik joins me on this episode of The Way Home podcast. In his recent book "Redeeming Work: A Guide to Discovering God's Calling for Your Career," he not only talks about the theological basis for work—why work matters to God and why it should matter to us—but also offers practical and biblical advice on how to find your calling and make career decisions.
This episode of The Way Home Podcast is sponsored by the Christian Standard Bible.
The CSB single-column Bible features an elegant single column page design with wide margins and printed on high-quality Bible paper to enhance readability. It's handcrafted with the highest quality authentic grain genuine leather and constructed with a Smyth-sewn binding. Get 30% off this Holman hand-crafted Bible with the code "THEWAYHOME" at lifeway.com.
Use promo code WAYHOME21 to register today for NRB 2021.
Podcast: Play in new window | Download
Subscribe: Google Podcasts | RSS | Stitcher
Show Notes
Bryan Dik Biography: Bryan Dik, Ph.D., is a vocational psychologist, professor of psychology at Colorado State University, and co-founder and Chief Science Officer of jobZology. Bryan studies meaning and purpose in the workplace, calling and vocation in career development, and the intersection of faith and work. He has delivered keynote lectures on four continents, has published four books (including Redeeming Work and Make Your Job a Calling), and hosts the Purposeful Work Podcast. He is a Fellow of the American Psychological Association and American Scientific Affiliation, and recipient of the John Holland Award for Outstanding Achievement in Career or Personality Research (APA Div. 17) and the Applied Psychology of Religion and Spirituality Award (APA Div. 36). He lives with his wife Amy and their four sons in Fort Collins, Colorado, USA.
Website: bryandik.com
Book: Redeeming Work: A Guide to Discovering God's Calling for Your Career
Twitter: @bryandik