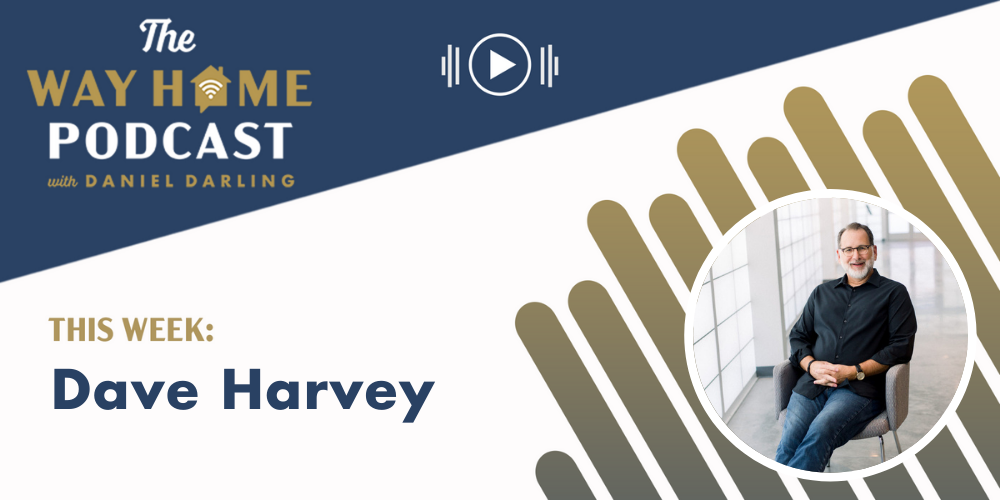 The Way Home: Dave Harvey on the plurality principle
On this episode of The Way Home podcast, Dave Harvey, a long-time pastor and author, joins me to talk about his latest book "The Plurality Principle." We talk about what it means for a church to have a plurality of leadership—leadership that is not just centered in one person—and what that looks like practically within the church.
This episode of The Way Home Podcast is sponsored by the Christian Standard Bible.
The CSB single-column Bible features an elegant single column page design with wide margins and printed on high-quality Bible paper to enhance readability. It's handcrafted with the highest quality authentic grain genuine leather and constructed with a Smyth-sewn binding. Get 30% off this Holman hand-crafted Bible with the code "THEWAYHOME" at lifeway.com.
Use promo code WAYHOME21 to register today for NRB 2021.
Podcast: Play in new window | Download
Subscribe: Google Podcasts | RSS | Stitcher
Show Notes
Dave Harvey Biography: Dave Harvey serves as the president of Great Commission Collective, a church planting ministry in the US, Canada and abroad. In his 33 years of ministry, Dave was president of Sojourn Network, oversaw church planting, church care & international outreach for Sovereign Grace Churches, was a lead pastor for 19 years, and pastored for a total of 33 years. He is also the founder of AmICalled.com. Dave presently serves on the board for the Christian Counseling and Educational Foundation (CCEF) and has traveled nationally and internationally doing conferences where he teaches Christians, trains pastors & church planters and conducts marriage events.
Website: revdaveharvey.com
Book: The Plurality Principle
Twitter: @RevDaveHarvey
Facebook: @RevDaveHarvey