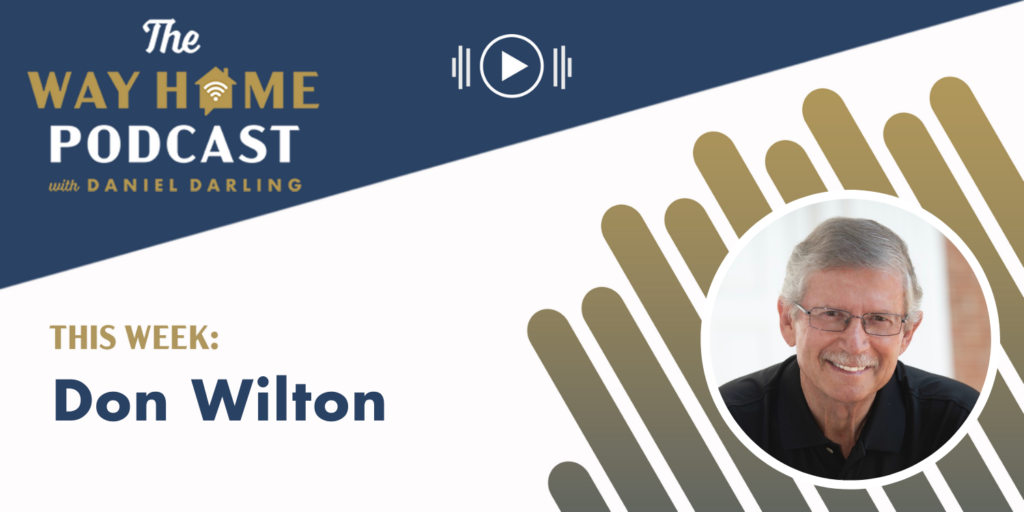 The Way Home: Dr. Don Wilton on pastoring Billy Graham
In this episode of The Way Home podcast, I welcome Dr. Don Wilton, who had the distinction of being Billy Graham's pastor. He has served as senior pastor of the First Baptist Church of Spartanburg, South Carolina since 1993. In this conversation, he shares about how he got to know Billy Graham and what it's like to pastor someone that famous.
This episode of The Way Home Podcast is sponsored by the Christian Standard Bible.
The CSB single-column Bible features an elegant single column page design with wide margins and printed on high-quality Bible paper to enhance readability. It's handcrafted with the highest quality authentic grain genuine leather and constructed with a Smyth-sewn binding. Get 30% off this Holman hand-crafted Bible with the code "THEWAYHOME" at lifeway.com.
Use promo code WAYHOME21 to register today for NRB 2021.
Podcast: Play in new window | Download
Subscribe: Google Podcasts | RSS | Stitcher
Show Notes
Dr. Don Wilton Biography: Don Wilton has been the senior pastor of the First Baptist Church of Spartanburg, SC, for over 27 years. He is the founder and president of The Encouraging Word, reaching people in all 50 states and internationally through television, radio, and the Internet. He has authored many books including Totally Secure, The Absolute Certainty of Life After Death, and When God Prayed. Dr. Wilton is a highly sought-after Bible expositor and is a frequent speaker for the Billy Graham Evangelistic Association, The Cove, Samaritan's Purse, and universities and seminaries around the world. Don and his wife, Karyn, have three grown children who serve the Lord in ministry. They are the proud "Chief" and "Duckie" for eight grandchildren.
Website: theencouragingword.org
Book: Saturdays with Billy: My Friendship with Billy Graham
Twitter: @don_wilton