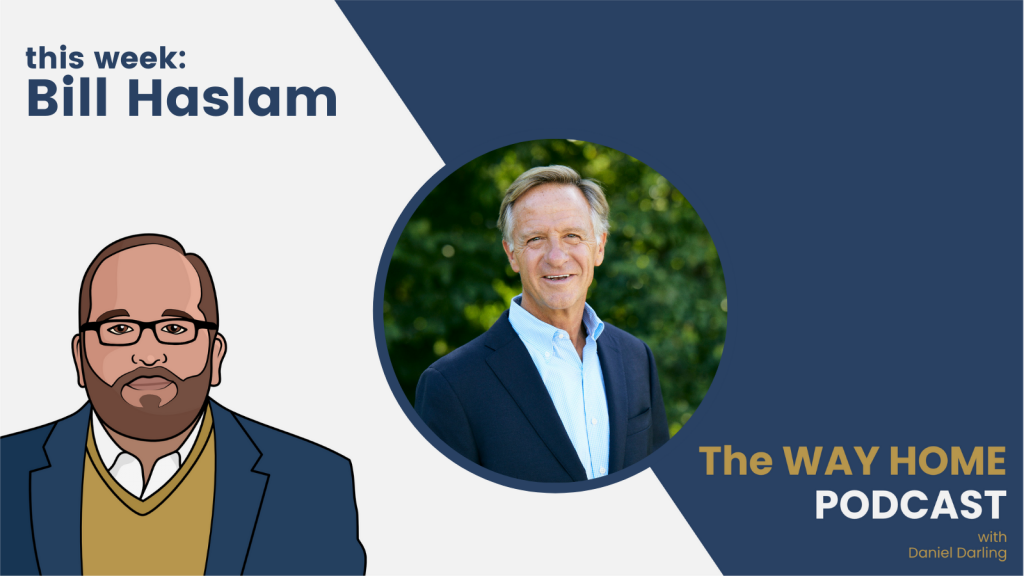 The Way Home: Governor Bill Haslam on faith and public service
Today, former Tennessee Governor Bill Haslam joins me again on The Way Home podcast. He's a very strong Christen. When he was governor, he demonstrated what it looks like to be an apologetic conservative but also lead in a way that is compassionate and in a way that shows wisdom and maturity in a time of division. He has a new book out called "A Faithful Presence," which outlines his visual for leadership. It's a really helpful book not just for leaders in the public square but also for leaders in any sphere. In this episode we talk about his faith and leadership, his calling to public service, and encouragement for believers engaging in the public square.
This episode of The Way Home is sponsored by Canopy. How do you protect your kids online without compromising speed and accessibility? Canopy is a great resource to help families find this balance. Go to canopy.us/wayhome for 30 days free and 20% off forever.
Podcast: Play in new window | Download
Subscribe: Google Podcasts | RSS | Stitcher
Show Notes
Bill Haslam Biography: Bill Haslam is the former two-term mayor of Knoxville, Tennessee, and former two-term governor of Tennessee, reelected in 2014 with the largest victory margin of any gubernatorial election in Tennessee history. During his tenure, Tennessee became the fastest improving state in the country in K-12 education and the first state to provide free community college or technical school for all of its citizens, in addition to adding 475,000 net new jobs. Haslam serves on the boards of Teach for America and Young Life. In the fall of 2019, Haslam became a visiting professor of political science at Vanderbilt University. He and his wife of thirty-eight years, Crissy, have three children and nine grandchildren.
Book: Faithful Presence: The Promise and the Peril of Faith in the Public Square
Twitter: @BillHaslam
Instagram: @billhaslamtn
Facebook: @TeamHaslam
This episode is sponsored by Canopy.