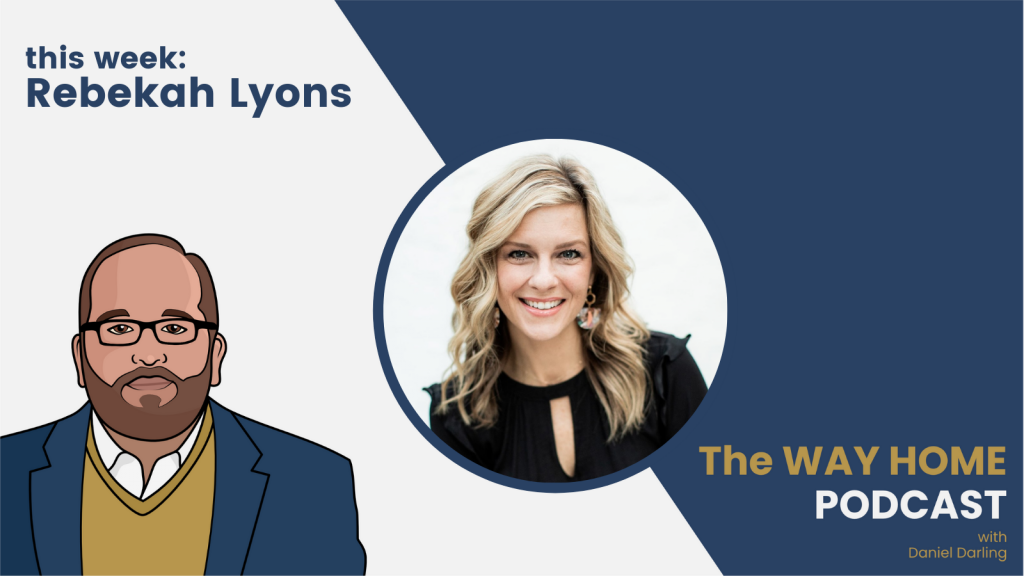 The Way Home: Rebekah Lyons on rest and rhythms
Today, Rebekah Lyons joins me again on The Way Home podcast. Over the last several year, Lyons has developed a ministry talking about rest, renewal, and how to find good rhythms in work and life. How do we take time to care for ourselves in a way that acknowledges that we're human and need good healthy rhythms of Sabbath rest alongside work? Lyons's writings on this have been a great gift to the church. In this episode, we talk about her new book "A Surrendered Yes."
This episode of The Way Home is sponsored by Canopy. How do you protect your kids online without compromising speed and accessibility? Canopy is a great resource to help families find this balance. Go to canopy.us/wayhome for 30 days free and 20% off forever.
Podcast: Play in new window | Download
Subscribe: Google Podcasts | RSS | Stitcher
Show Notes
Rebekah Lyons Biography: Rebekah Lyons is a national speaker, host of the Rhythms for Life podcast, and bestselling author of Rhythms of Renewal, You Are Free, and Freefall to Fly. An old soul with a contemporary, honest voice, Rebekah reveals her own battles to overcome anxiety and depression—and invites others to discover and boldly pursue their God-given purpose. Alongside her husband, Gabe, Rebekah finds joy in raising four children, two of whom have Down syndrome. She wears her heart on her sleeve, a benefit to friends and readers alike. Her work has been featured on the TODAY show, Good Morning America, CNN, FOX News, Publishers Weekly Starred Reviews,and more.
Website: rebekahlyons.com
Book: A Surrendered Yes
Twitter: @rebekahlyons
Facebook: Rebekah Lyons
Instagram: @rebekahlyons
This episode is sponsored by Canopy.