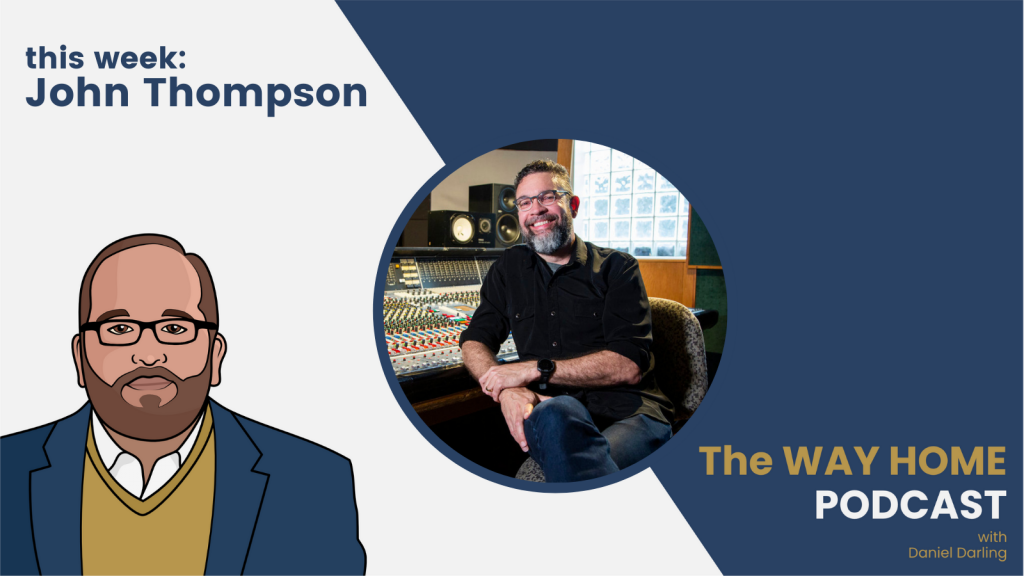 The Way Home: John Thompson on "The Jesus Music Film"
Today I'm joined by John Thompson, Associate Dean of Trevecca Nazarene University's School of Music in Nashville, Tennessee. He's a speaker, producer, author, artist, and the founder of the podcast "True Tunes." He is an expert on all things Contemporary Christian Music (CCM). He was a consultant and was interviewed for the new film "The Jesus Music Film." If you grew up in the 90s listening to CCM, this film is for you, telling the story of Christian music over the last 50 years. On this episode, we talk about the film and different movements in Christian music.
This episode of The Way Home is sponsored by Canopy. How do you protect your kids online without compromising speed and accessibility? Canopy is a great resource to help families find this balance. Go to canopy.us/wayhome for 30 days free and 20% off forever.
Podcast: Play in new window | Download
Subscribe: Google Podcasts | RSS | Stitcher
Show Notes
John Thompson Biography: John J. Thompson, creator and host of the acclaimed new True Tunes Podcast, has been championing, challenging, and celebrating faith-fueled art and artists since he was just a kid. He is a speaker, author of several books, pastor, producer, artist, and music enthusiast and currently serves as the Associate Dean of the Trevecca School of Music and Worship Arts and as a Creative Consultant, Writer, Music Supervisor, and Producer for various publishing companies, independent artists, films, websites, and more.
Website: truetunes.com
Twitter: @JohnJThompson
Instagram: @truetunesmusic
Facebook: True Tunes
This episode is sponsored by Canopy.