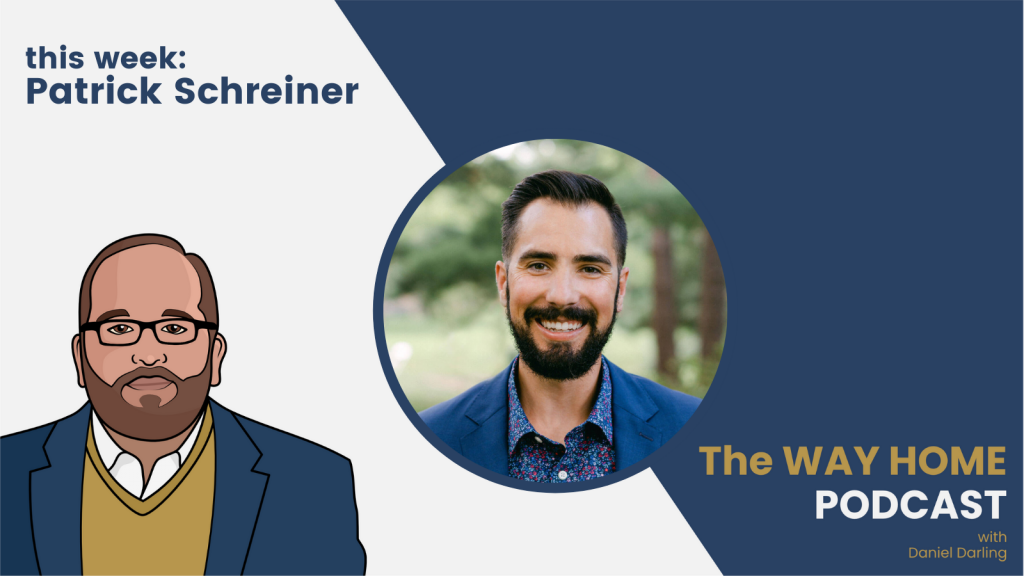 The Way Home: Patrick Schreiner on Studying the New Testament
Today, Patrick Schreiner joins me again on The Way Home podcast. Patrick is part of a family of theologians. His father, Tom Schreiner, is a renowned New Testament theologian. Patrick is a New Testament scholar in his own right. He currently serves as the director of the residency Ph.D. program and associate professor of New Testament and biblical theology at Midwestern Baptist Theological Seminary. Patrick is a prolific writer, and I love his work. His latest work is "The Visual Word: Illustrated Outlines of The New Testament Books." Today, we talk about his journey to being a scholar, about why he loves studying the New Testament, and the NBA.
This episode of The Way Home is sponsored by Canopy. How do you protect your kids online without compromising speed and accessibility? Canopy is a great resource to help families find this balance. Go to canopy.us/wayhome for 30 days free and 20% off forever.
Podcast: Play in new window | Download
Subscribe: Google Podcasts | RSS | Stitcher
Show Notes
Patrick Schreiner Biography: Patrick Schreiner (Ph.D., Southern Baptist Theological Seminary) is Associate Professor of New Testament and Biblical Theology at Midwestern Baptist Theological Seminary. He is the author of "The Kingdom of God and the Glory of the Cross" and "Matthew, Disciple and Scribe." He loves watching students see the depths and beauty of the Scriptures. This translates into a greater love for God and others as he trains ministers of the gospel who will go out to the nation and the world with the healing message of Jesus. He is married to Hannah and they have four children. They love good local food, the outdoors, sports, and he enjoys serving local churches through teaching and preaching.
Book: The Visual Word: Illustrated Outlines of The New Testament Books
Twitter: @pj_schreiner
Instagram: @schreinerpatrick
Facebook: Patrick Schreiner
This episode is sponsored by Canopy.