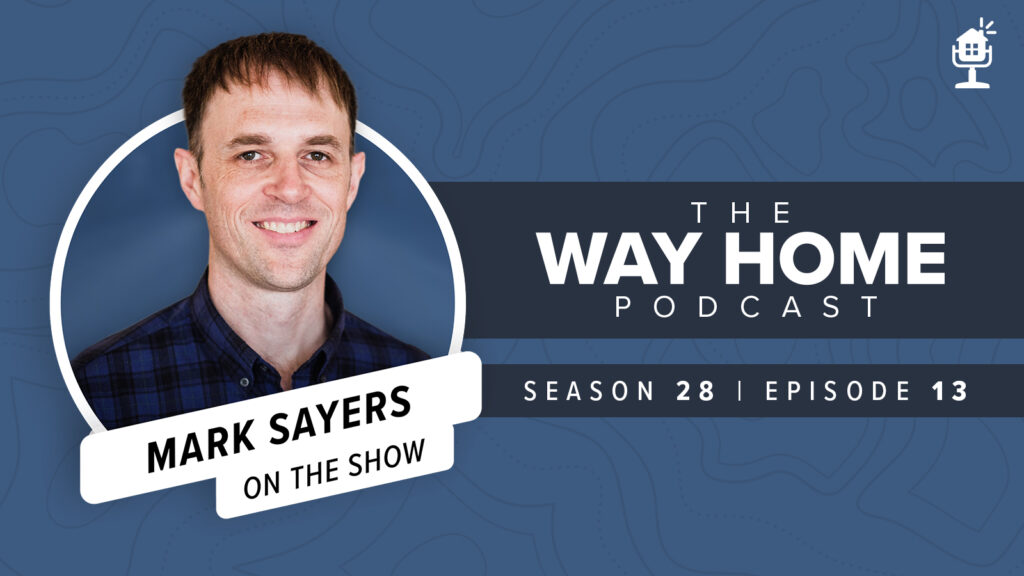 The Way Home Podcast: Mark Sayers on Leadership in this Cultural Moment
Today we have Mark Sayers joining us on The Way Home podcast. Mark is the senior leader of Red Church in Melbourne, Australia. In his newest book A Non-Anxious Presence: How a Changing and Complex World Will Create a Remnant of Renewed Christian Leaders, Sayers charts how the church and world entered into our current cultural moment. Today we discuss disruptions in history that changed the world around us and the "gray zone" that we're currently experiencing, between two disruptive moments.
As we wrap up this year, and if you like what we're doing here on the podcast, with my books, and at The Land Center, I want to ask you to think about donating to The Land Center through Southwestern Theological Seminary. I also want to thank everyone for your general support in everything that we're doing.
My new children's book, co-authored with Bri Stensrud, called The Biggest Best Light is available for pre-order!
Podcast: Play in new window | Download
Subscribe: Google Podcasts | RSS | Stitcher
Show Notes
Mark Sayers Biography: Mark is the senior leader of Red Church in Melbourne, Australia. He is passionate about spiritual renewal and the future of the church. Mark is the author of a number of books including Strange Days and Reappearing Church.
Books: A Non-Anxious Presence: How a Changing and Complex World will Create a Remnant of Renewed Christian Leaders, Reappearing Church: The Hope for Renewal in the Rise of Our Post-Christian Culture, Disappearing Church: From Cultural Relevance to Gospel Resilience
Twitter: @SayersMark
Instagram: @marksayers
Donate to the Land Center: https://join.swbts.edu/register/givelandcenter