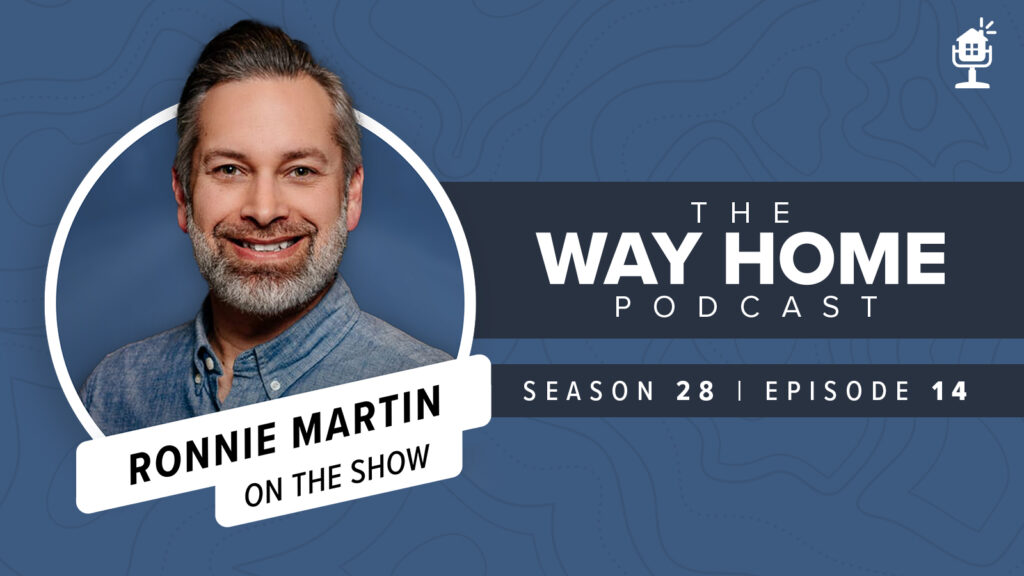 The Way Home Podcast: Ronnie Martin on The Christmas Season
Today we have Ronnie Martin joining us on The Way Home podcast. Ronnie Martin is a songwriter, recording artist, author, and Lead Pastor of Substance Church (EFCA). His most recent solo albums are From the Womb of the Morning, the Dew of Your Youth Will Be Yours (Velvet Blue Music, 2022), and Bells Merrily: The Christmas Recordings (Velvet Blue Music, 2022). Today we discuss pastoring during the Christmas season, the meaning of Christmas in the midst of turbulent times, and why Christmas makes such a wonderful subject for art and creativity.
Podcast: Play in new window | Download
Subscribe: Google Podcasts | RSS | Stitcher
Show Notes
Ronnie Martin Biography: Ronnie completed his M.A. at Trinity Evangelical Divinity School and is currently finishing his DMin at Midwestern Baptist Theological Seminary. Ronnie is also the Director of Leader Renewal for Harbor Network, where he works alongside church planters and pastors in areas related to pastoral care. Ronnie has given talks and sermons around the country on a wide variety of topics including theology, pastoral ministry, small-town pastoring, worship, music, and Christian living.
Ronnie's writing has appeared in Lifeway Research, For the Church, The Gospel Coalition, and other places. He is the co-host of two podcasts: The Happy Rant (w/ Ted Kluck & Barnabas Piper) and The Art of Pastoring (w/ Jared C. Wilson).
Books: The God Who Is with Us: 25-Day Devotional for Advent, The Happy Rant: Wandering To and Fro Through Some Things That Don't Matter All That Much (and a Few That Really Do), The Best Gift Ever Given: A 25-Day Journey Through Advent from God's Good Gifts to God's Great Son, The Bride(zilla) of Christ: What to Do When God's People Hurt God's People, Stop Your Complaining: From Grumbling to Gratitude
Music: Bells Merrily on Spotify
Website: ronniemartin.org
Twitter: @ronniejmartin
Facebook: Ronnie Martin
Instagram: @ronniemartin
As we wrap up this year, and if you like what we're doing here on the podcast, with my books, and at The Land Center, I want to ask you to think about donating to The Land Center through Southwestern Theological Seminary. I also want to thank everyone for your general support in everything that we're doing.
Donate to the Land Center: https://join.swbts.edu/register/givelandcenter
My book Characters for Christmas is available for this advent season.