Books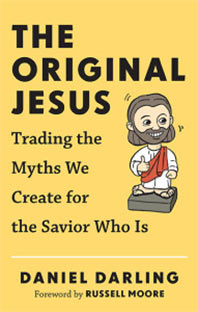 How often do you hear someone say, "the Jesus I know . . . " You've probably said it yourself. I've said it. But here's the problem. There isn't the "Jesus I know" and the "Jesus you know." There is only one Christ.
In this new book I take a look at ten different ideas of Jesus from pop culture and compare them to the Jesus we see revealed in Scripture. I also ask the question, why is it that we create a Jesus of our own imagination rather than accepting the Jesus who is?"
This was one of my favorite books to work on because I'm excited about the message: Jesus. Not the Jesus we want, but the Jesus we need.

The Original Jesus releases September 1st, but you can preorder now! Here are some links:




Here are some kind things others have said about The Original Jesus
"If you have questions, or even frustrations, about the person of Jesus Christ–this book is for you. It cuts through our society's confusing and contradictory opinions about Jesus to find the glorious, wonderful reality of him spread throughout the pages of Scripture."
Jim Daly, president, Focus on the Family
"This is a good book. It is well written and, in fact, a delightful read. It is biblically and theologically rich. It is also insightful and convicting. It will make some of you mad. Good! Hopefully God will use that to expose some areas of your life that need to be transformed and changed by his penetrating Word."
Daniel L. Akin, president, Southeastern Baptist Theological Seminary, Wake Forest, NC
"presents a a Jesus who is different than we would have chosen, but better than we could ever have imagined."
The Gospel Coalition
"This book makes helpful reading for anyone willing to have his or her understanding of Christ critiqued and corrected." Will Willimon for Christianity Today
"In a world of cheap imitations of the gospel and false portraits of the Savior, Dan Darling's work makes me yearn to know better the biblical Jesus–the Savior who demands we worship him for who he is, not what we want him to be. And in that worship, we discover the true Jesus is even better than the false versions we construct. Read and be refreshed."
Trevin Wax, managing editor, The Gospel Project; author of Counterfeit Gospels, Clear Winter Nights, and Gospel-Centered Teaching
"Remaking Jesus in our own image has been a problem for two millennia, but the abundant varieties of '(fill in the blank) Jesus' are especially pronounced in today's postmodern iWorld. Dan Darling'sThe Original Jesus offers an excellent, needed corrective, dispelling prominent Jesus myths with biblical clarity and witty wisdom. Darling reminds us that the Jesus who is far exceeds any Jesus we might want or imagine."
Brett McCracken, author of Gray Matters and Hipster Christianity
"As fallen, finite people, we can't help but re-create Jesus according to our fallen, finite understandings. Yet, if we are to worship the Creator rather than the creation, we must strive to distinguish the Jesus of God's Word from the one cast in our own image. If you want to sort out the false Jesus of our culture from the true Jesus of the Bible, then you will want to read this book. The Original Jesus gathers up the fragments of our modern-day images of Jesus and begins–through faithful adherence to Scripture–to bond them back together."
Karen Swallow Prior, PhD, author of Booked: Literature in the Soul of Me and Fierce Convictions: The Extraordinary Life of Hannah More–Poet, Reformer, Abolitionist
Here are some social media memes to share about The Original Jesus:
---
Here is the chapter outline:
Chapter 1: Guru Jesus – A really wise guy, slightly less than God
Chapter 2: Red-Letter Jesus – A guy much nicer than those angry prophets
Chapter 3: Brave-Heart Jesus – A really masculine dude with a hairy chest and a bad temper
Chapter 4: American Jesus – A God for the red states
Chapter 5: Free-Range Jesus – When God drove a Prius and rocked great parties
6: Dr. Phil Jesus – He'll fix all your problems, y'all
Chapter 7: The Prosperity Jesus – He wants to help you win and get lots of stuff
Chapter 8: Post-Church Jesus – Don't invite this guy to church. He's more comfortable at Starbucks
Chapter 9: BFF Jesus – He's available to date, after you break up with your boyfriend.
Chapter 10: The Legalistic Jesus – He'll help you find your way to Heaven, but don't ever cross him.
---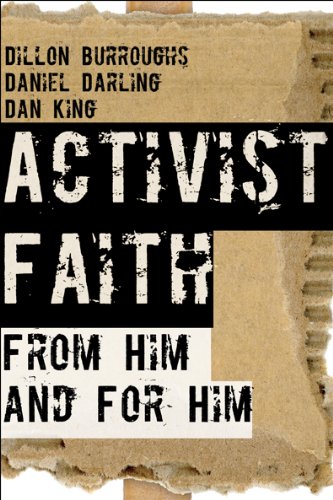 Activist Faith, From Him, For Him (Navpress)
The Bible doesn't call us to like or tweet about or even vote on human need and social problems. It calls us to act–to feed the hungry, visit prisoners, care for orphans, and bring good news to the poor. Join the co-founders of the dynamic Activist Faith movement as they share biblical contexts, personal stories, and practical guidance for engaging twelve divisive social issues. Written for Democrats, Republicans, Independents, and even those who despise religion yet love Jesus, Activist Faith will guide you toward speaking–and living–the truth in love.
---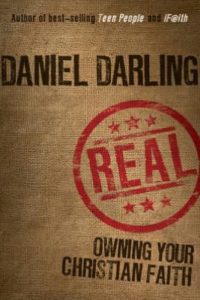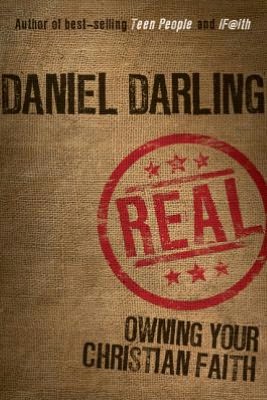 Real, Owning Your Christian Faith (New Hope).
Many second-generation believers struggle to develop authentic faith. Is it the parenting, the church, the systems?
Or could it be that a background in the church provides its own unique set of struggles? Written from a confessed churchaholic—now an author, pastor, and father—REAL pulls open the curtains and offers an introspective look at what the Bible says to those who've grown up in the faith, answering the questions we've long been afraid to voice. Why do I desire to sin? What's the secret to lasting intimacy with God? REAL offers second-generation Christians a lifeline to personal intimacy with God, a biblical mandate to take ownership of their faith, and grace-based tips on continuing a legacy of faith.
Featuring conversations with evangelical leaders such as Jon Acuff, Trevin Wax, Tom Blackaby, Jerry Jenkins, Tullivan Tchivigian, Drew Dyck, Bradley Wright, Andrea Lucado, and Jonathan Merritt. 
---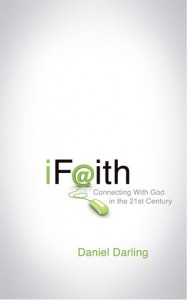 iFaith, Connecting to God in the 21st Century (New Hope)
We're a generation raised on instant: Instant formula. Disposable diapers. Satellite TV. GPS navigation. Online check-in. Automatic everything. We're always plugged in and wired. We're accustomed to having answers at the snap of our fingers. We're used to being in control. How does this affect our communication with God? This is the question iFaith seeks to answer. What has life at warp speed done to our souls? Has faith been replaced with a false sense of security? Has the digital and technological revolution made us more impatient with the God who delights in making His people wait? iFaith is a unique look at prayer and faith in the twenty-first century, calling us back to a place of rest and silence and peace with God.
For a fuller description, including endorsements and ordering info, click here.
---
Youth:

Crash Course, Forming a Faith Foundation for Life (New Hope)
Life contains more surprises and twists than most teens could ever imagine.These unforeseen, often difficult, events routinely lead todoubt, worry, and anxiety. Crash Course, a 100-day devotional for teens, encourages teens to form a solid foundation of faithin God's Word that will support them when life's obstacles come harder and faster. This unique 100-day devotional is a crash course on life for young people ready to face life on their own.
For a fuller description, including endorsements and ordering info, click here.
---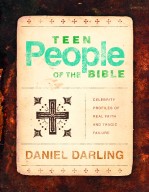 Teen People of the Bible (New Hope)
A unique, 100-day devotional that explores the lives of 29 teens in the Bible, comparing their struggles and triumphs to the lives of everyday teens. This devotional draws young people into a study of the Word of God through the use of narrative and also real-life questions they find answered in the pages of Scripture.
For a fuller description, including endorsements and ordering info, click here.