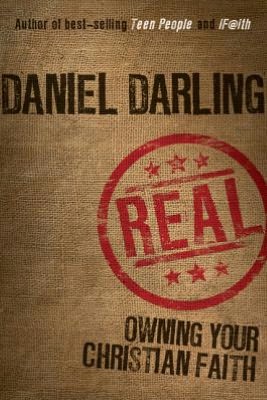 A Biblical Mandate to Take Ownership of Your Faith
Many second-generation believers struggle to develop authentic faith. Is it the parenting, the church, the systems? Or could it be that a background in the church provides its own unique set of struggles?
Written from a confessed churchaholic — now an author, pastor, and father — REAL pulls open the curtains and offers an introspective look at what the Bible says to those who've grown up in the faith, answering the questions we've long been afraid to voice. Why do I desire to sin? What's the secret to lasting intimacy with God? REAL offers second-generation Christians a lifeline to personal intimacy with God, a biblical mandate to take ownership of their faith, and grace-based tips on continuing a legacy of faith.