The Launch of My Book, REAL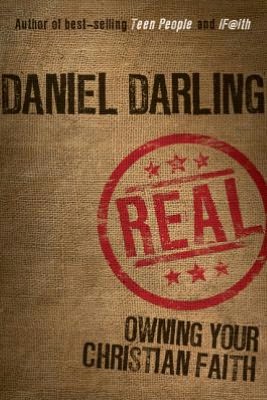 So July is the official launch of my latest book, REAL, Owning Your Christian Faith. This book has been on my heart for years and I'm glad to see it finally coalesce into a book. I wrote Real for a few reasons:
I wanted to give voice to the struggles that many second-generation Christians face growing up in the church.
I wanted to talk to those who grew up in the church and both encourage and challenge them to grab a hold of the baton and carry God's truth in their generation.
I wanted to write a book about growing up in church that wasn't a whiny memoir of how terrible the church is.
I wanted to write a book about growing up in church that wasn't advocating the overthrow of everything we do in church.
I wanted to write a book about the real reasons kids leave the church–the deep-rooted, theological reasons, such as original sin, temptation, and lack of real intimacy with God through Jesus.
I wanted to discuss how we, in our generation, can create healthy environments where faith can be nurtured.
I wanted to talk with prominent "children of the church" like Jon Acuff, Trevin Wax, Andrea Lucado, Tom Blackaby, Jonathan Merritt, Stephen Altrogge, and others.
Some More Info About the Book: 
Visit the book's page, including endorsements from folks like Drew Dyck, Editor of Leadership Journal, Johnny Hunt, former President of the Southern Baptist Convention, and Jonathan Merritt, leading evangelical culture writer.
View the Book Trailer: