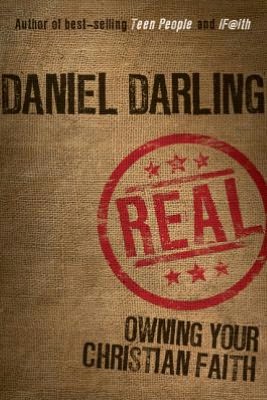 I'm continually working to get the word out about my book, Real, Owning Your Christian Faith. I really believe in the message of this book: that those who grew up in the faith are as desperate for God as those who haven't. So, I'm looking for ten bloggers willing to blog about my book this way:
1) Write a substantive review and/or
2) Conduct an interview with me
3) Send at least two-three messages on social networks like Facebook and Twitter
Now, I have some qualifications to ensure the message gets out in a timely fashion and to a wide swath of readers:
You must be a regular blogger, which means you post something at least two times a week. 
You must have a decent following on social networks. You don't have to have a million followers, but a least a few hundred. 
You need to post a review and/or interview by the middle of September.
You don't have to, but are welcome to use the book trailer found on this page. 
So, if you're game for this, please send an email to me through my contact page here.