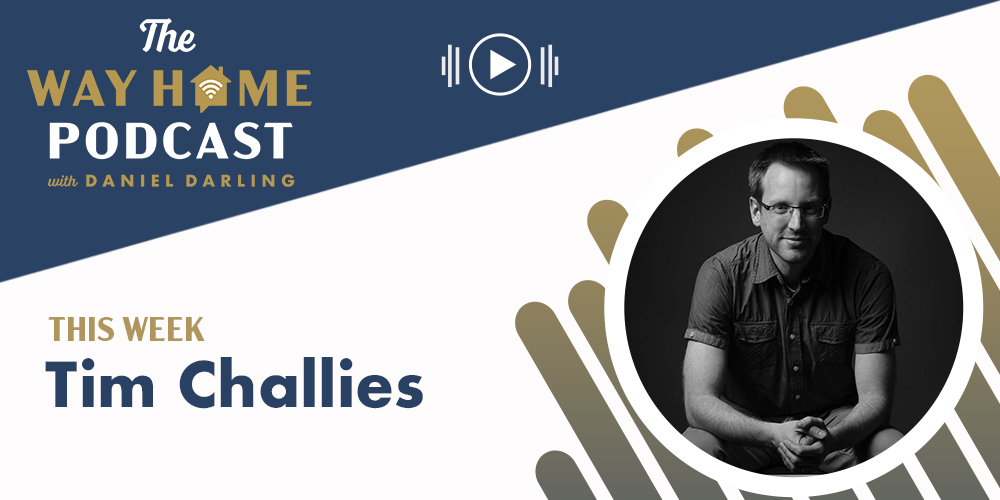 The Way Home: Tim Challies on how Christians should engage online
Tim Challies has been blogging on the Internet since the Internet first started. His blog, challies.com, was an early pioneer in Christian content online. Tim joins me on The Way Home podcast to discuss the way Christians should engage online and on social media, as well as the good and bad ways we approach the word "discernment."
Podcast: Play in new window | Download
Subscribe: Google Podcasts | RSS | Stitcher
Show Notes
Guest Biography: Tim Challies is a Christian, a husband to Aileen and a father to three children aged 13 to 19. He worships and serves as an elder at Grace Fellowship Church in Toronto, Ontario. He is also a book reviewer, a co-founder of Cruciform Press, and has written a number of books including:
The Discipline of Spiritual Discernment (Crossway, 2007)
Sexual Detox: A Guide For Guys Who Are Sick of Porn (Cruciform Press, 2010)
The Next Story: Life and Faith After the Digital Explosion (Zondervan, 2011)
Do More Better: A Practical Guide to Productivity (Cruciform Press, 2015)
Visual Theology: Seeing and Understanding the Truth About God (Zondervan, 2016)
A Visual Theology Guide to the Bible (Zondervan, 2019)
Epic: An Around-the-World Journey through Christian History (Zondervan, 2020)
Website: challies.com
Twitter: @challies
Facebook: Facebook.com/challies
Featured Resource: My new book, A Way With Words, focuses on how Christians can use their online conversations for good. In the book, I lay out an approach that applies biblical wisdom to our engagement with social media, an approach that neither retreats from modern technology nor ignores the harmful ways in which Christians often engage publicly. A Way With Words comes out in less than two weeks, but you can pre-order now here.